Clarks Active Air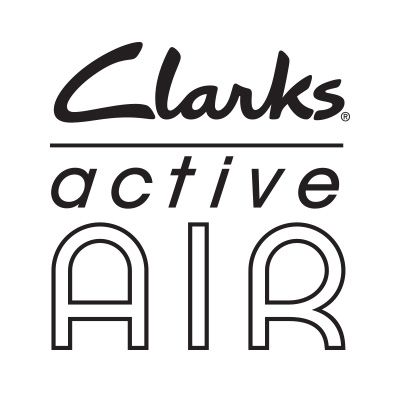 Active Air - everyday shoes Active Air is hard on the outside and soft inside. The outer part of the sole (outsole) is made of hard rubber or polyurethane. The inner part the insole is made of a soft material that adapts perfectly to the shape of the foot. When the foot hits the ground the network of channels and chambers filled with air located in the sole of the shoe is compressed absorbing the impact force. The air moves to the front of the shoe and pushes the foot upwards. Air channels are also located in the insole. They are a mirror image of those in the sole and support the foot. Felt mulch located in the insole absorbs moisture and helps keep ingthe foot dry and cool
Camel Active Soft Walk
Soft Walk Technology is located in heel sole in its central part. It is a shock absorber of walking system which guarantees improved quality of walking comfort. Operating on the principle of the pump forces the passed through the inside of the shoe sole and the exhaust air. Each motion is the result of "cushion effect"
Camel Active Air Circulation System
Air Circulation System - through the perforation of soft pad in the front part of the shoe direct connection to inner part of the sole is created. Int he sole there is located a system of narrow tubules pumping the air. Thanks to continuous circulation of the air inside the system a sense of comfort freshness and convenience of walking automatically increase
Gore-Tex
Gore-Tex is a breathable and waterproof system for keeping your feet dry throughout the year. Gore-Tex is a fabric of microscopic pores which are 20 000 times smaller than a drop of water. Fabric features protective layer on the shoe tab and secured seam make the shoes waterproof. Each pore is 700 times greater than the water vapor molecule so that the air inside the shoe can easily get out and the feet even in warm weather stay dry and cool.
Clarks Flexlight

Flexlight - ultra light slip-resistant outsole made of soft rubber. The special design provides additional support for the foot
Clarks Ortholite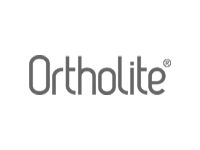 Ortholite Technology - insole Ortholite technology has charcoal structures which inhibit the growth of bacteria. The double layer Ortholite insole absorbs moisture whereby the feet are dry all day. Very soft finish of the insole provides greater comfort of walking
Gabor Fashion
Fashion - a line of shoes designed for the elegant women valuing the highest quality and convenience
Gabor Comfort
Comfort - This line gives you the freedom and comfort. Good fit and comfort cater for of the stout tired feet
Gabor Sport
Sports - line which always follows the latest trends. Best Fitting technology has a very soft liner and fit snug of shoes to the feet
Gabor Airflex
Airflex - active aeration system. The soles are equipped with air channels which regulate its circulation and cushion the foot from severe impact
Ecco Freedom fit
Freedom Fit - reflects the natural shape of human foot. It allows the foot to the toes to move freely without oppression and ensures proper blood circulation in the feet. It increases the convenience of walking and the free flow of air pozwla drain excess moisture
Ecco - Yaka skin
Yaka skin - increased strength
PU sole
PU sole - polyurethane foam is lightweight flexible and durable. At the same time retains the ability to absorb shocks even for very thin soles. Despite the fact that it is very resilient it provides stability and sense of balance for the foot
Ecco PU-Light
PU-LIGHT - PU-Light sole is a sole made of extremely lightweight materials. Perfectly absorbs and dampens shocks
TPU/PU
TPU / PU - two-component TPU / PU sole offers customers exceptional freedom of movement and lasting comfort while walking.
Latex sole
Latex sole provides lightweight flexibility and shock absorption which makes walking a pleasure. The main advantage of this material is exceptional traction and durability
Leather sole
The shoe takes on a sophisticated appearance through the use in the sole a combination of leather and PU. The use of PU soles ensures durability and comfort of walking
Ecco Vibram
Vibram - the outer part of the sole made of Vibram was created specially for people who enjoy outdoor activities. This modern rubber product has been designed so that its properties were the most diverse. The sole of this type is suitable for any temperature and for any surface
Rubber sole
Rubber sole - rubber with a high density is used in the production of highly durable outsole in order to ensure good adhesion stability and support the natural freedom of bending the foot while walking. Rubber sole is also used in some models to achieve sporty look.
PU-WEDGE
PU-WEDGE - shape and construction of sole made of polyurethane make the user has the impression of walking on fluff - thanks to the soft absorptions and built-in air circulation system
Ecco Comfort fibre system
Ecco Comfort Fibre System - This special insert may be made of anti-allergic leather or fabric. Underneath is a unique soft foam layer absorbing moisture which protects the foot against bacteria and odor. Foam pumping function is activated when walking - thanks to pressing air through microscopic holes in the lining free circulation of air around the foot is provided
PU / CORK
PU / CORK - a natural combination of PU and cork in the insert allows to achieve extraordinary comfort which consists of: good stability lightness excellent shock absorption moisture absorption and antibacterial protection
Ecco Receptor Technology
Receptor Technology - the technology of the design and construction of the shoe is based on the research of specialists in the field of biomechanics. Shoes made in this technology increase stability which allows you to move dynamically or gently and flexibly. It helps to relieve effort of legs muscles which means that you can move faster and get less tired
TR sole
TR sole - thermoplastic elastomer characterized by a very high resistance to abrasion and bending. It has excellent anti-slip properties
Clarks Unstructured
Unstructured - the perfect combination of lightweight and breathable materials. The shoes are very light comfortable and flexible. Air Circulation System Technology helps keep the foot dry and cool all day
Clarks Softwear
Clarks Softwear is a very comfortable soft and flexible footwear. Softwear models use latex under toes strengthening of the heel and a special sponge over the entire length of the insole. As a result walking is more enjoyable
Ecco Hydromax
Ecco Hydromax - Through a special process of tanning natural skin is improved to create our unique Hydromax leather. This ensures that our shoes remain soft and breathable and your feet are always dry even after repeated exposure to moisture.
Clarks Saccheto Bologna Contruction
Saccheto Bologna Contruction an Italian technology for maximum comfort of walking
Clarks Energy Return Footbed
Clarks Energy Return Footbed is a soft specially profiled anti-bacterial insole with anti-shock zones along the entire length
Clarks Cusionsoft
Clarks Cusionsoft - a special soft shock absorbing insole
Clarks Soft Tread
Clarks Soft Tread - in the production of shoes made in this technology the finest of leathers are used. Walking comfort is provided by: flexible sole and soft contoured leather insole with latex filling.
GLOW IN THE DARK
GLOW IN THE DARK - children's models some elements of the shoe-top glow in the dark
Gabor Tex
Gabor Tex is a breathable and waterproof membrane through which your feet remain dry throughout the year. The properties of the fabric and protected seam make the shoes waterproof.
Clarks Rock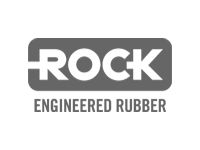 Clarks Rock - rubber sole designed for outdor activities. Guarantee of perfect grip and stability on rough terrain. Durable watertightness prevents ingress of moisture inside the shoe.
Clarks ATSU Massage Footbed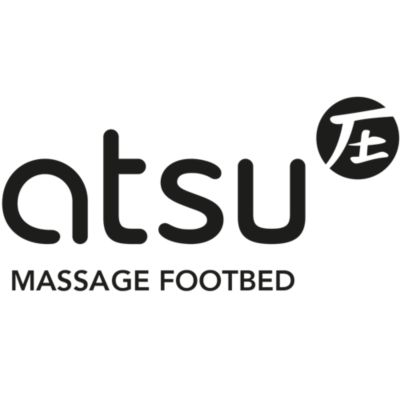 Clarks ATSU Massage Footbed Construction and operation of the ATSU insole is based on the technique of reflexology. The main task of the insole is: Foot massageUnique spikes on the sole gently massage footA gentle massage improves blood circulation strengthens the foot and ensures well-being Proven:Studies conducted in the laboratory of Sports of the University of Loughborough confirm that ATSU massaging insole improves and stimulates blood circulation.
Clarks Premium Salt Water Resistant Leather
Premium Clarks Salt Water Resistant Leather - leather resistant to salt water
Clarks XL Extralight
Clarks Extralight XL - XL Extralight construction which is a combination of extremely lightweight durable flexible and shock absorbing soles with a soft insole. The result: extremely durable and comfortable shoes.
Ecco Direct-Injected
Ecco Direct-injected - a unique technology of direct injection of the soles. The sole is light and flexible increases comfort while using shoes.
Clarks Plus

Clarks Plus - the use of additional cushioning over the entire area under the big toe supports the natural behavior of the foot and increases comfort while walking
Clarks Aqua DX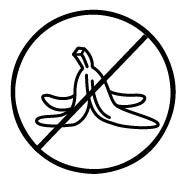 Clarks Aqua DX - a unique technology that uses a special holes in the back of the shoe on the insert under the heel and outsole to drain the water from inside of the shoes.
Clarks Agion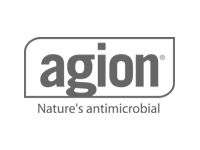 Clarks Agion - complete protection against bacteria and microorganisms. Specially prepared materials that eliminate bacteria for the comfort of your feet
Clarks Original
Clarks Originals - For the first time presented in 1950 Clarks Originals footwear is now an iconic footwear. Famous and fashionable all over the world every day continue their legend and oppose the passage of time. Clarks Originals is a brand that is already a legend thanks to its authenticity comfort perfect combination of functionality and style as well as simplicity. Originals is a footwear for individualists it does not belong to any specific period - each generation discovers anew style and adapts to new trends.
Beppi
Beppi - is a Portuguese brand of casual footwear. Shoes are lightweight comfortable produced exclusively in Portugal using high-quality leather.
Clarks GORE-TEX Extendent Comfort Footwear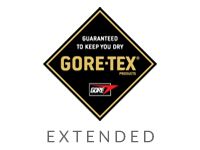 Clarks GORE-TEX Extendent Comfort Footwear - used technology helps maintain proper temperature rates both in any kind of activity in the air and thermally warmer places.
Clarks GORE-TEX Performence Comfort Footwear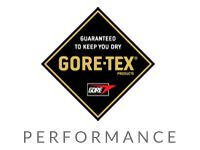 Clarks GORE-TEX performence Comfort Footwear - technology that helps to keep the right temperature of feet in both cold and warmer days.
Vibram XZ Traction
Vibram XZ Traction - created specially for outdoor Clarks shoes incredibly strong rubber sole that provides maximum traction on rough terrain.
Clarks WAVEWALK

WAVEWALK Clarks - Clarks Wavewalk Technology means longer walks and less effort. The special curvature and axis-specific designation of soles make the foot movement more fluid.
Clarks Water Resistant
Clarks Water Resistant - increased resistance to leaking
Ecco Biom
Ecco Biom - natural movement is the easiest way to move. Ecco Biom revolutionary technology provides natural behavior of foot while walking it increases comfort and strengthens muscles and tendons.
Ecco Comfort Shank Technology
Ecco Comfort Shank Technology - thanks to Comfort Shank Technology body weight is distributed evenly across the sole which affects the stability of the foot and walking comfort.
Ecco Poliyou
Ecco Poliyou insole - Polyurethane foam with an open cell structure has the following features: - amortizes foot from vibrations and shocks- remains flexible and unchanged even after prolonged use- breathing - releases air and water vapor on the outside- absorbs moisture- has anti-fungal and anti-bacterial properties- absorbs odors due to the presence of activated carbon- can be repeatedly washed- has antistatic properties
Podeszwa TPR
Thermo Plastic Rubber - thermoplastic rubber. The sole is comfortable flexible and durable. It has excellent anti-slip properties.
Clarks Gore-Tex Surround
Clarks Gore-Tex Surround - shoes made in this technology are waterproof breathable and provide appropriate conditions for the entire foot. Excess moisture can be easily evacuated over the top as well as by specially prepared holes in the sole.
Clarks Vegetable Tan Leather
Vegetable Clarks Tan Leather - insole made from the highest quality natural leather. Smooth very comfortable specially adapted for footwear in which you can walk barefoot.
Podeszwa EVA
EVA sole - sole made in EVA technology (ethylene vinyl acetate) is a lightweight flexible durable resistant to frost porous and wear resistant.
Clarks Weatherproof construction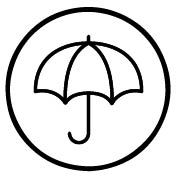 Clarks Weatherproof construction - combines carefully selected waterproof materials and seam sealing. Keeps active feet comfortable and dry
Clarks Warm Lined
Clarks Warm Lined - a combination of materials all working together helps to insulate shoes and keep feet warm.
Clarks -20C
Clarks -20C - insulating materials and expertly engineered construction helps keep feet warm. Work in temperatures down to minus 20C. Certified in testing facilities in Canada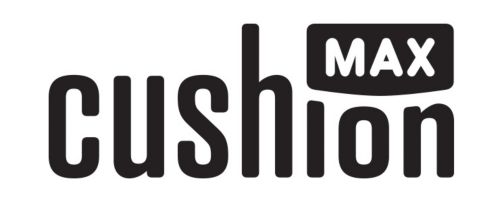 Sports Supporting Styles
PrimaLoft
Anti-Fatigue
Oil Resistant
UGGpure™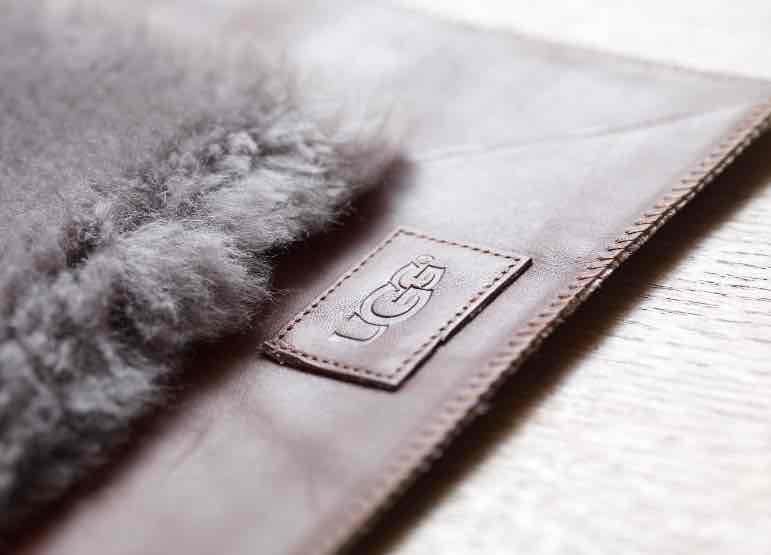 UGGpure™ is a luxurious natural wool woven into a durable backing for a plush sensory experience with every wear. It is naturally moisture-wicking and heat-regulating so it keeps feet warm in cold weather and even keeps them dry in warmer weather.
Treadlite UGG™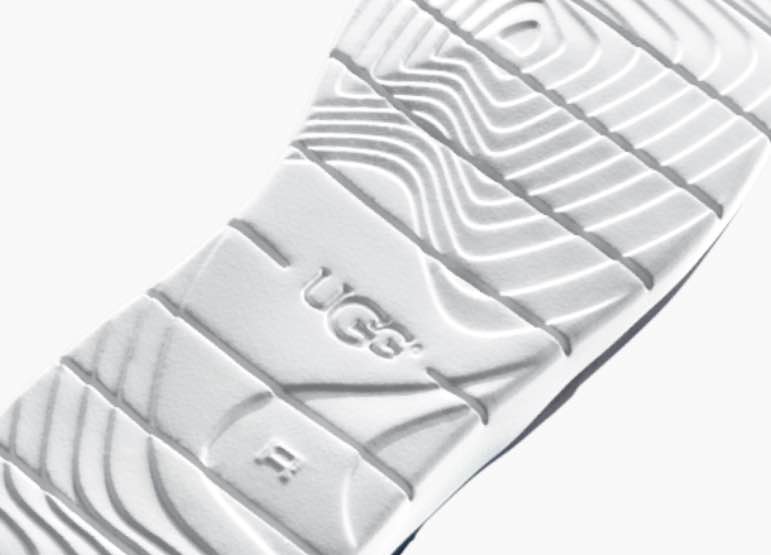 Treadlite UGG™ - offering increased cushioning traction and flexibility Treadlite by UGG™ is a supremely lightweight and ultra-durable outsole. When compared to traditional EVA outsoles Treadlite by UGG™ has 16% more durablility 20% better traction on wet and dry surfaces and cushioning that lasts 25% longer.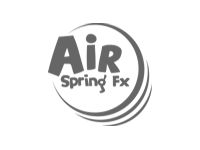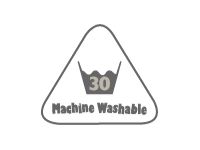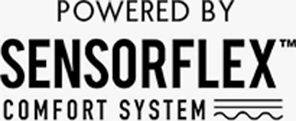 Defender Repellent Systems®
Unique technology that protects footwear from moisture. The use of this technology also helps protect shoes against the formation of water and oil stains. Thanks to this the shoes look like new for longer.
TimberDry
TimberDry™ technology features a waterproof membrane to help protect from unwanted moisture. This waterproof membrane is made from 50% recycled plastic. Used within footwear with taped waterproof bootie construction.
Aerocore
At the heart of each style beats AeroCore technology an energy system that delivers lightweight sole design and opens up new possibilities with high-rebound cushioning and comfort in every step.It features sport-inspired aerodynamic design a durable midsole covered with ground contact rubber and lightweight EVA foam for performance cushioning.
Clarks Mimic Grip™
Clarks Mimic Grip™ - unique tread geometry provides excellent multi-directional grip ensuring complete confidence and stability at every step.
Clarks GLO MOVE
Clarks GLO MOVE - GLO MOVE lights (with a handy on/off switch) flash with every step.
Clarks MI-X
Clarks MI-X - layers of special foam for optimal comfort. Sculpted arch support super soft upper breathable perforations and extra padding in the heel and midfoot for optimal protection while walking.
Clarks Tac System
Clarks Tac System - moulded outsole perforated dual-density footbed and anatomic last deliver superior natural underfoot support
Clarks 3D molded footbed
Clarks 3D molded footbed - removable footbed massages and provides air circulation.
Clarks Nature X
Clarks Nature X - 3D molded footbed maximises air circulation. Ultra-light high-rebound midsole absorbs shock and returns energy. Biomechanically engineered to flex with your foot's natural motion.